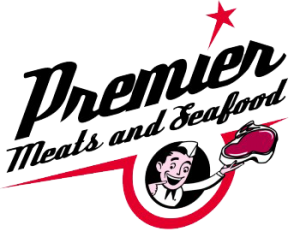 We want to welcome you to Premier Meats and Seafood a throw-back to a simple time. Please feel free to visit our pages to see all the unique food items we can help you with.
We look forward to serving you.
Boar's Head Ovengold Turkey
 8.49/lb.
Top Sirloin Steaks or Roasts
 5.69/lb.
 Homemade All Beef Country Style Sausage
 4.19/lb.
Fresh Sushi Grade Salmon Fillets
  14.99/lb.
BUNDLE SPECIAL OF THE MONTH
SAVE AN EXTRA $15.00
VARIETY PACK BUNDLE
10 lbs. Whole Amish Fryers
10 bs. Pork Chops
10 bs. 85% Lean Ground Beef
10 bs. Homemade Bacon
10 bs. Homemade Sausage
204.99